Fun and Games
Easy access with The Aviate. Quick, grab some cash and buy some tickets! This dress has no pockets and theres no way I'm taking a purse on The Tilt-a-whirl. Missoula Montana County Fair and derby.
"The only thing in my purse is my wallet anyway!"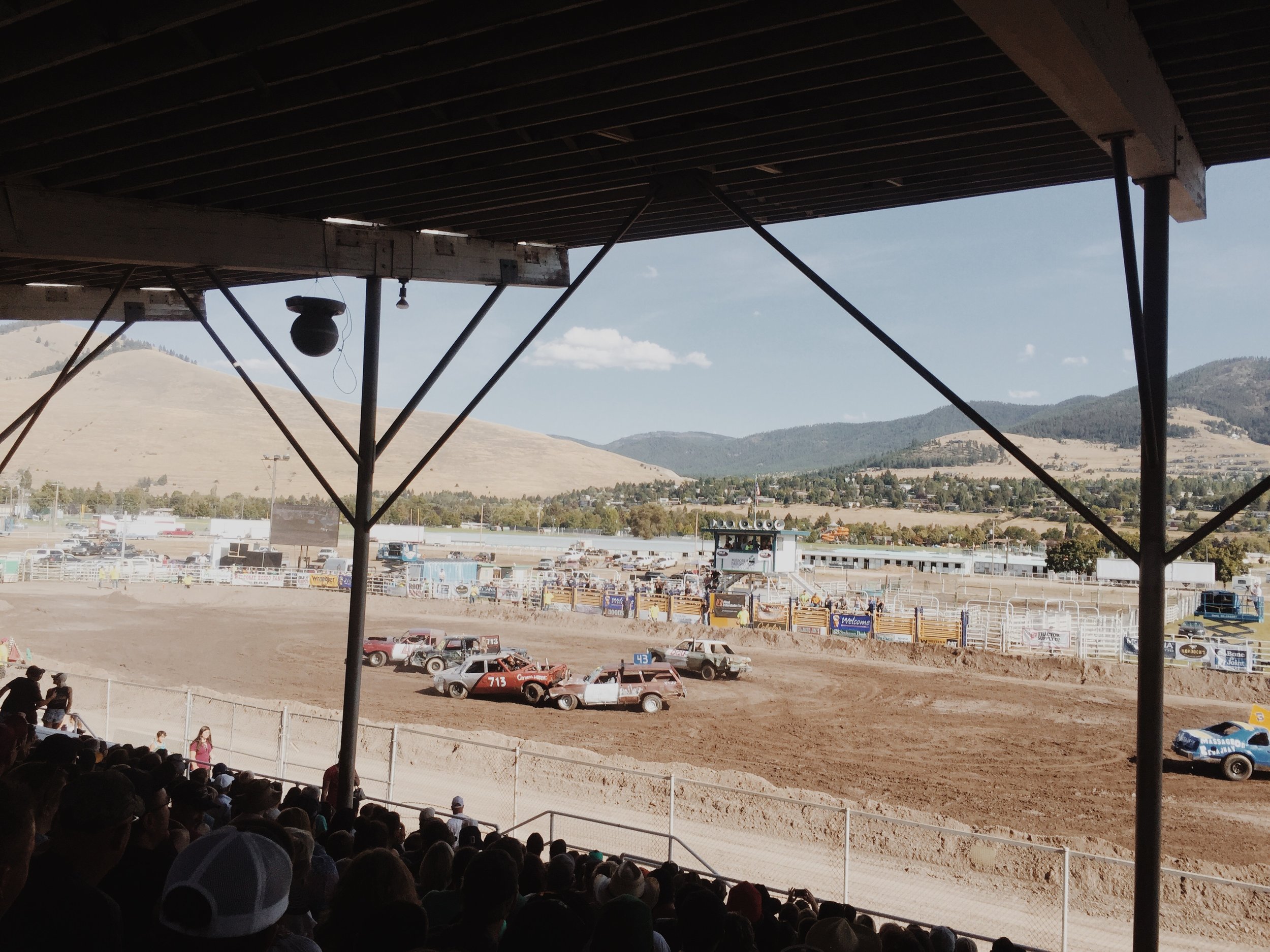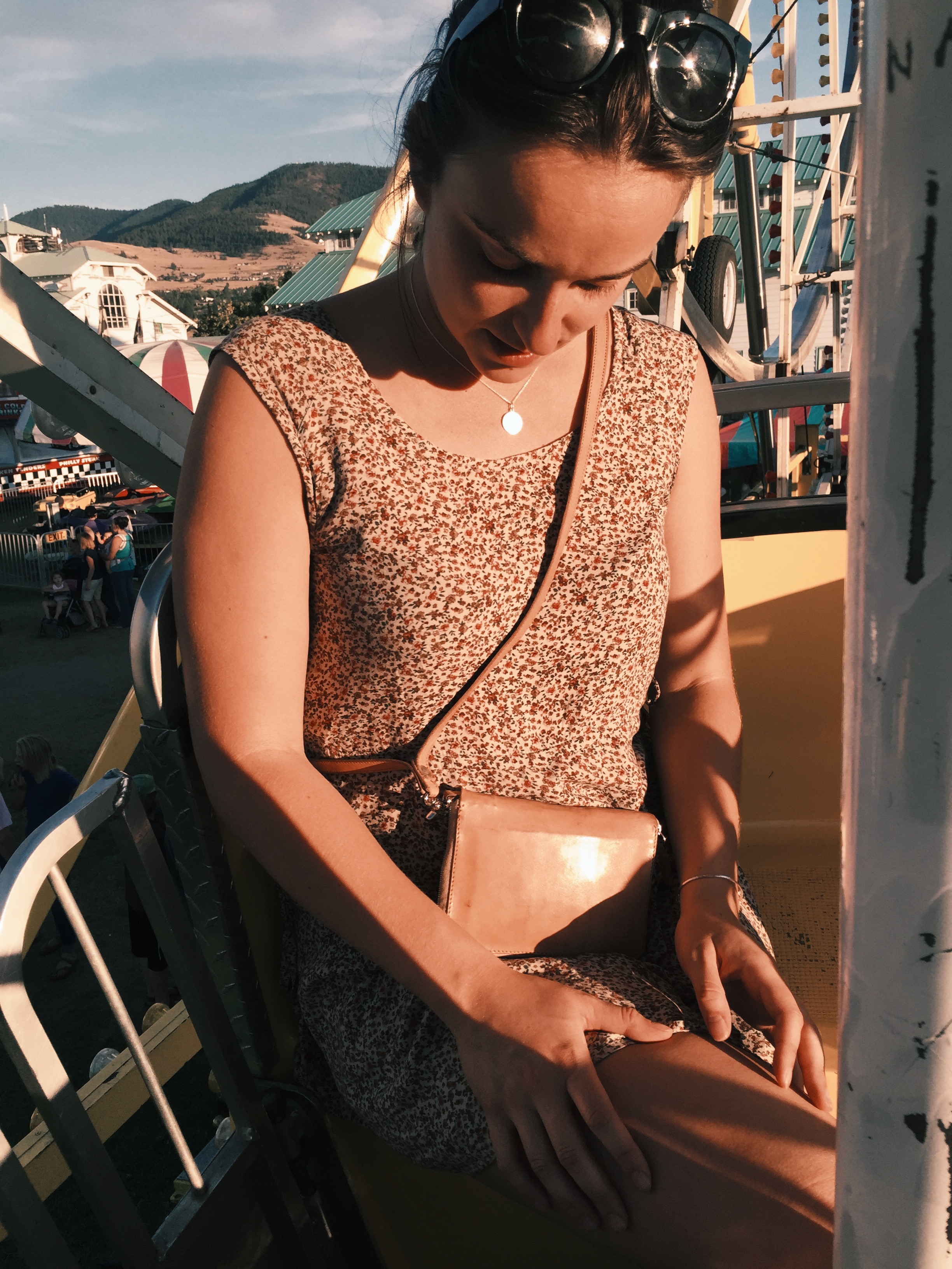 Travel
Take your boarding pass and passport out of your wallet, put it back in again just to take it out a moment later and then put it back in again. Airports- you know how it is.
Sight-See
Shopping and walking and exploring. Your pants don't have pockets for your wallet, but who needs em when your wallet is on a strap. Right, Kelsey? The rainbow houses of St. Johns; who knew Newfoundland was so colourful??
Get Dirty
Live life and also use your hands! Naturally record your adventures by getting dirty. You'll have a hard time forgetting that tasty gelato once the stains have absorbed into the natural tanned leather of the Aviate.
Real Girls
On real crazy adventures. Train hopping to catch a better view of the bison. Catching a ride would be even better!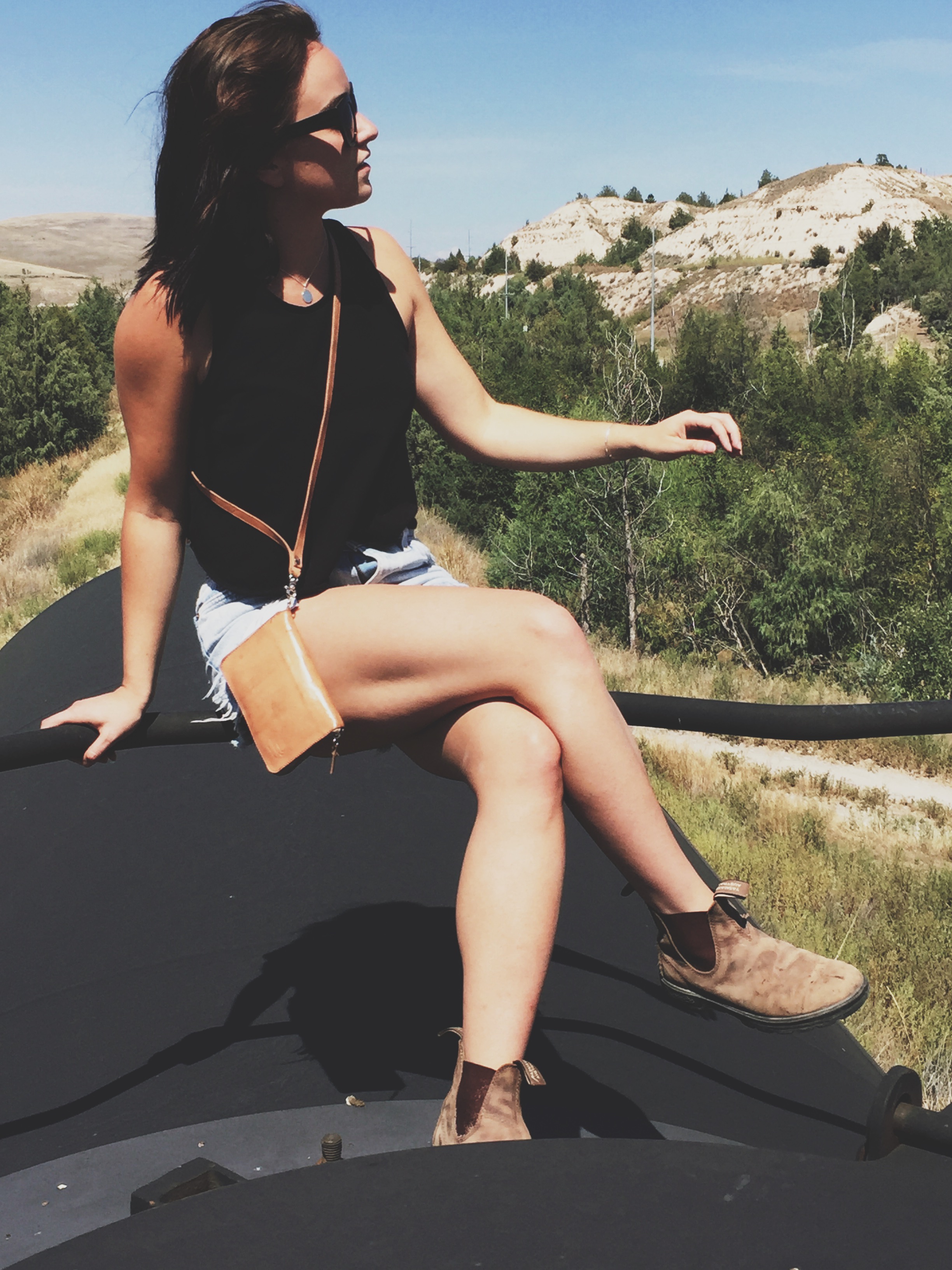 Be Bold
Didn't bring a bathing-suit because all you had was that silly wallet on a strap? Who cares!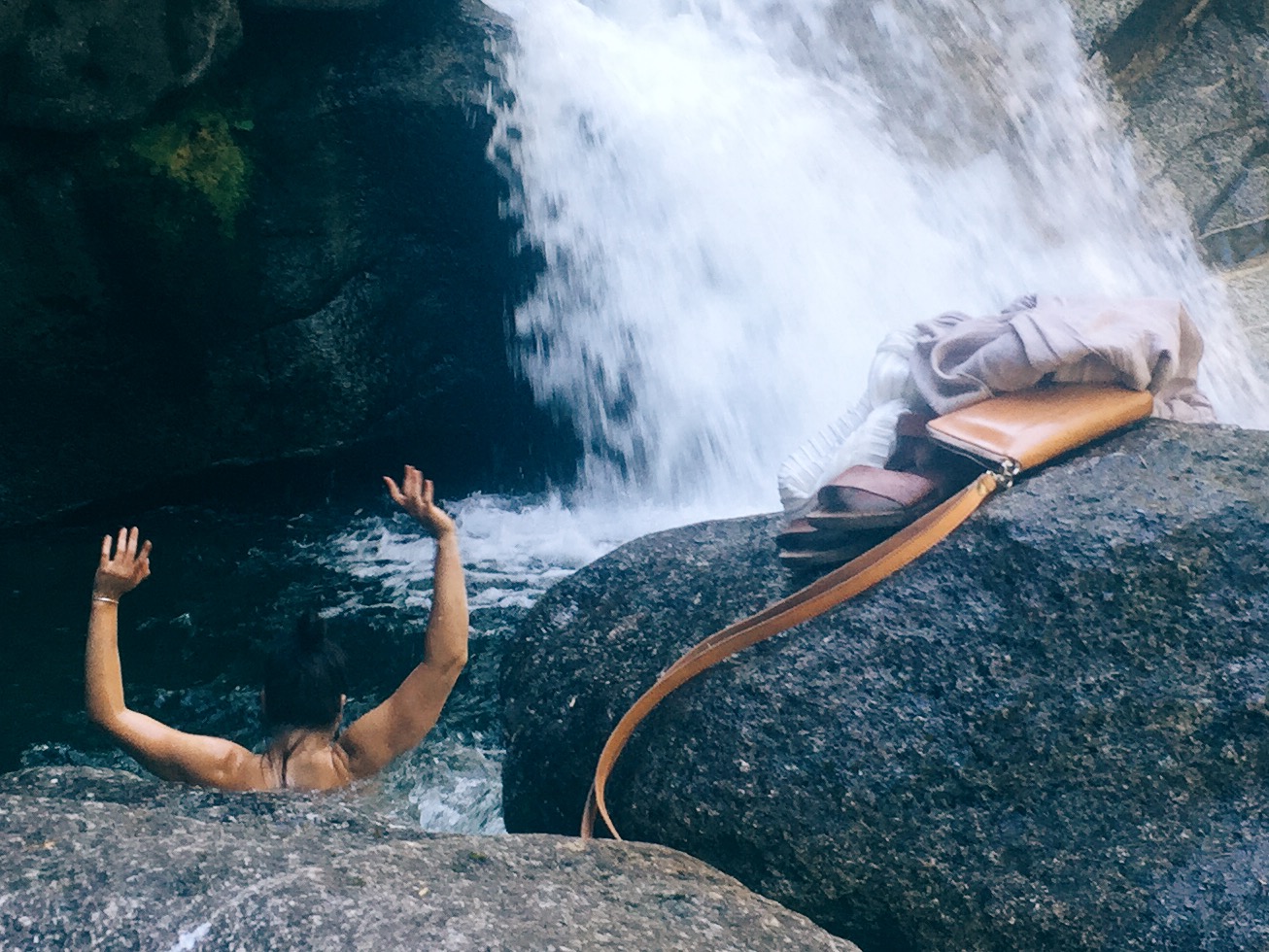 Explore
It might be haunted but at least it's daylight. Ghosts only show up in photos anyway. See?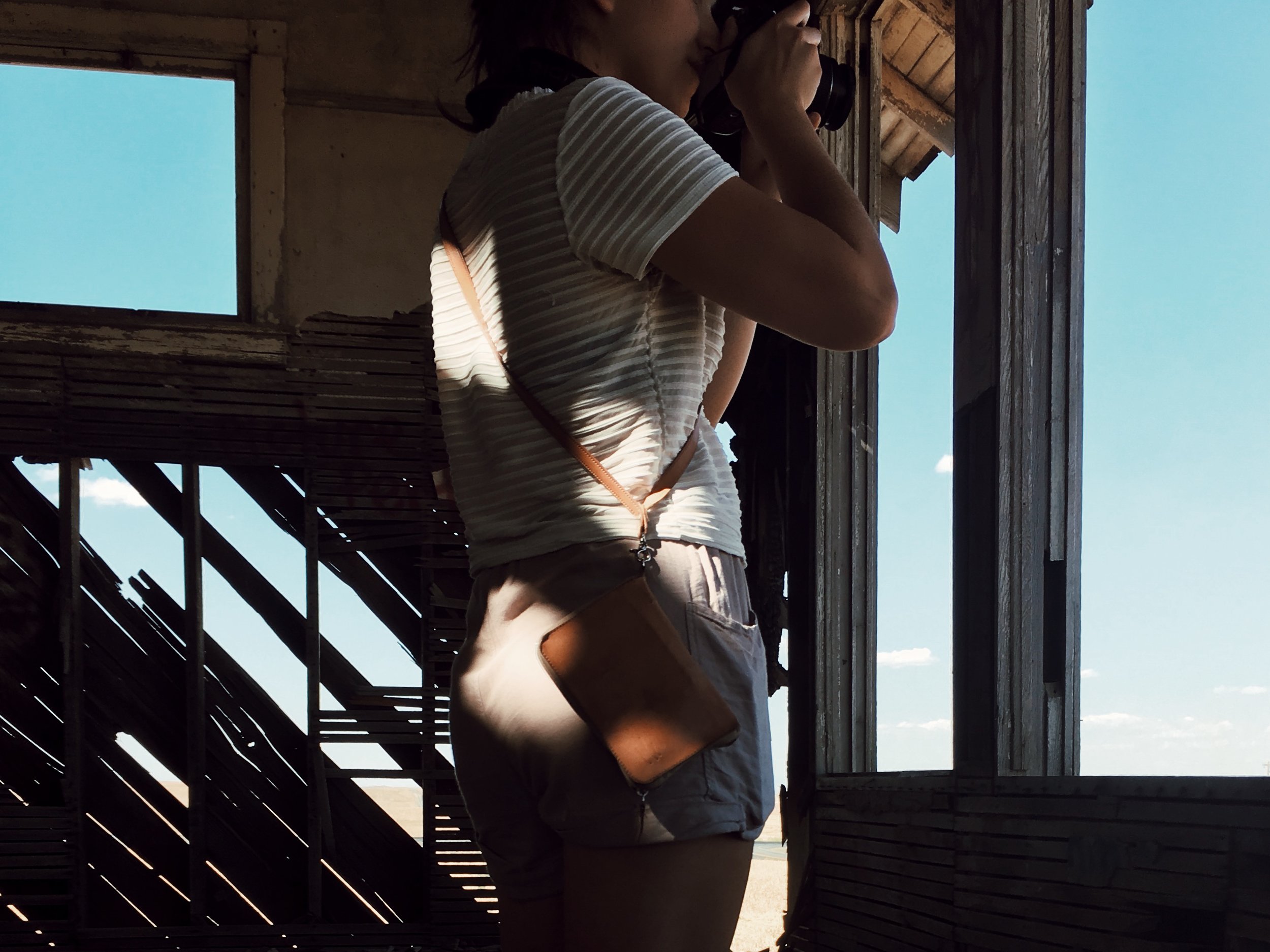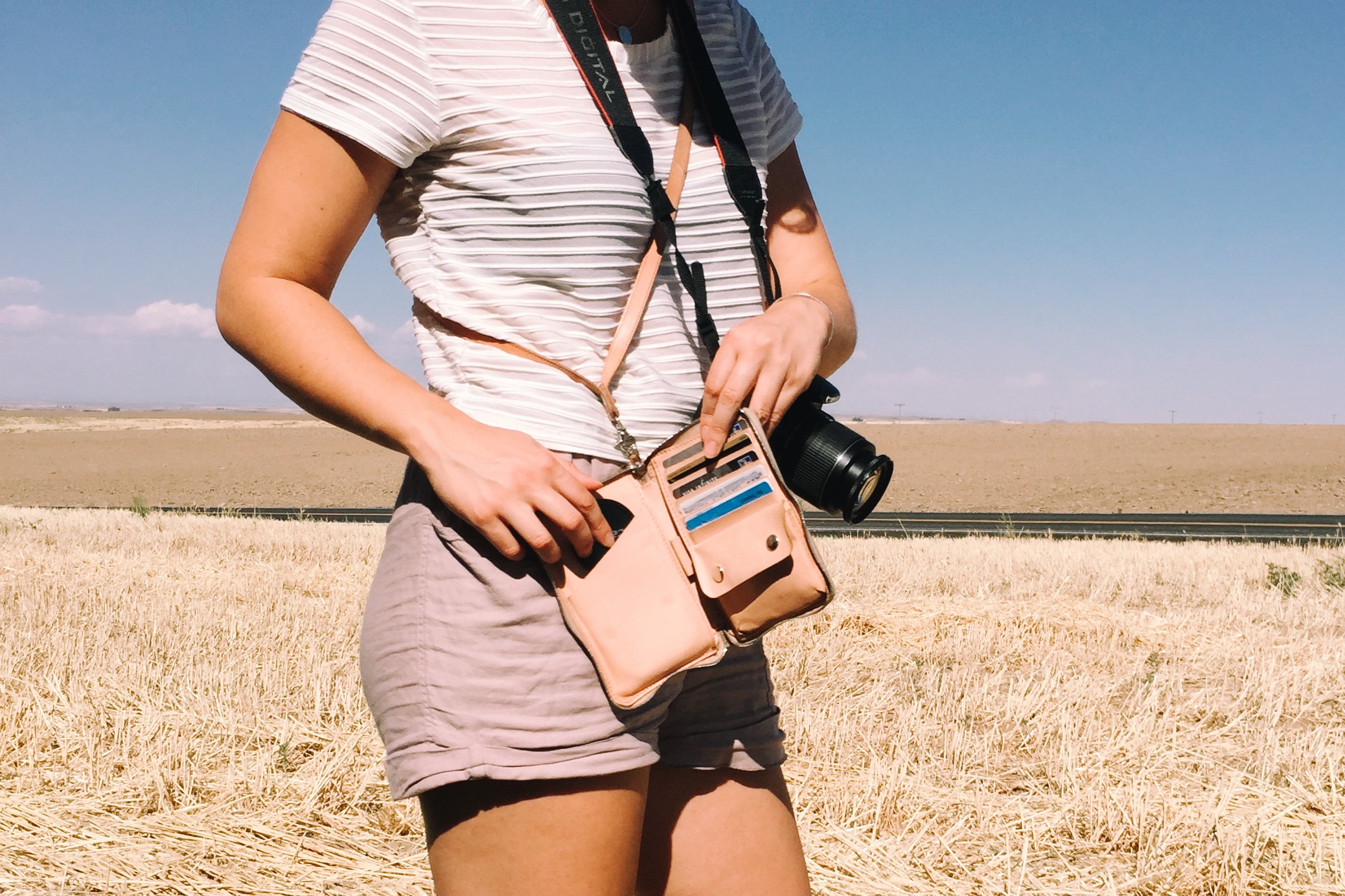 Try New Things
Keys hook onto the swivel-snap of The Aviate. Just make sure to hide everything in the tupperware and keep it close to water's edge.
Take A Break
Long drives mean well deserved walks through nature. Kaeley explores Cathedral Grove in Macmillan Provincial Park.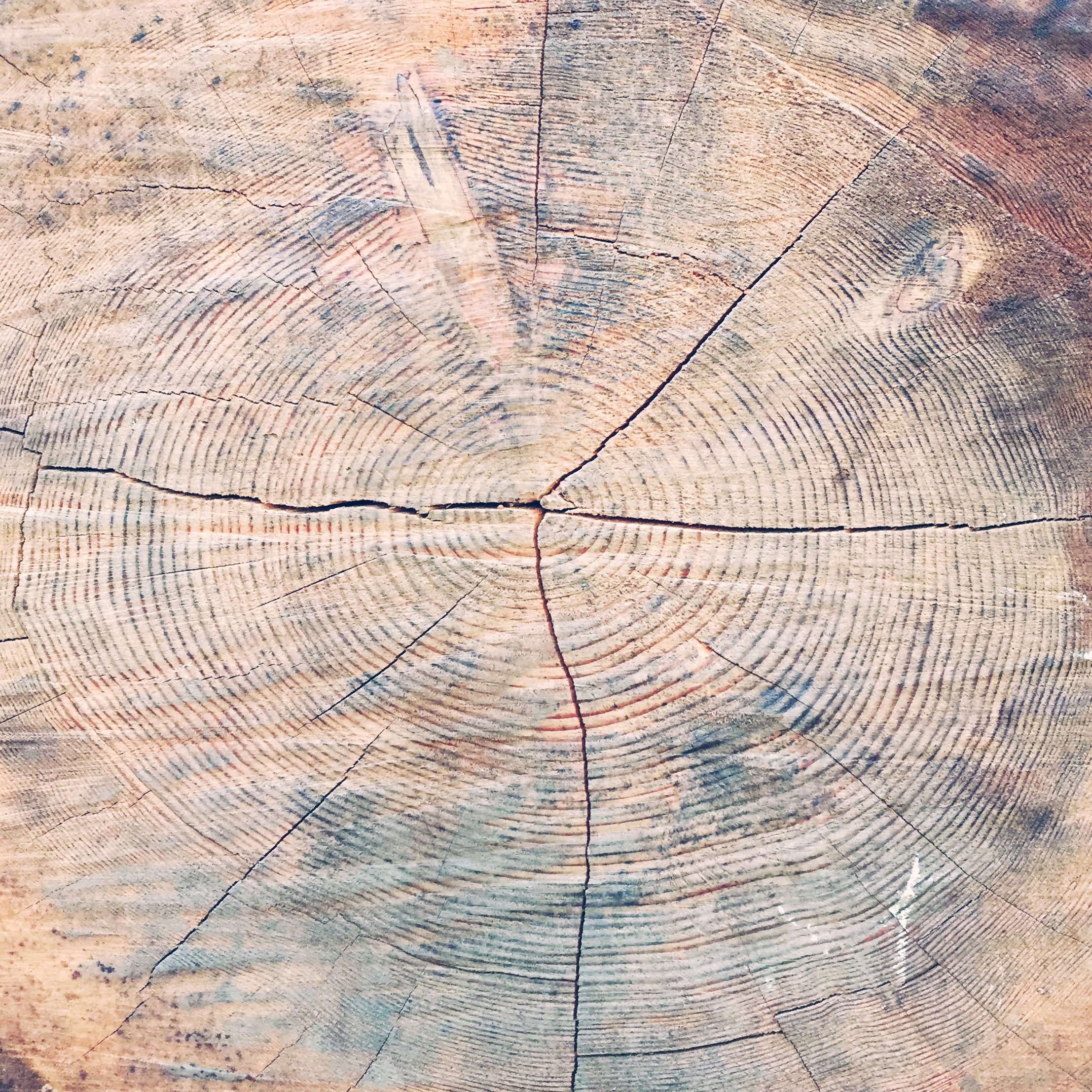 Do Important Things
It's moving day for Kianna. She opens up her storage unit to rummage around before she decides to become a minimalist.